Fister 'pleased' with longest outing of spring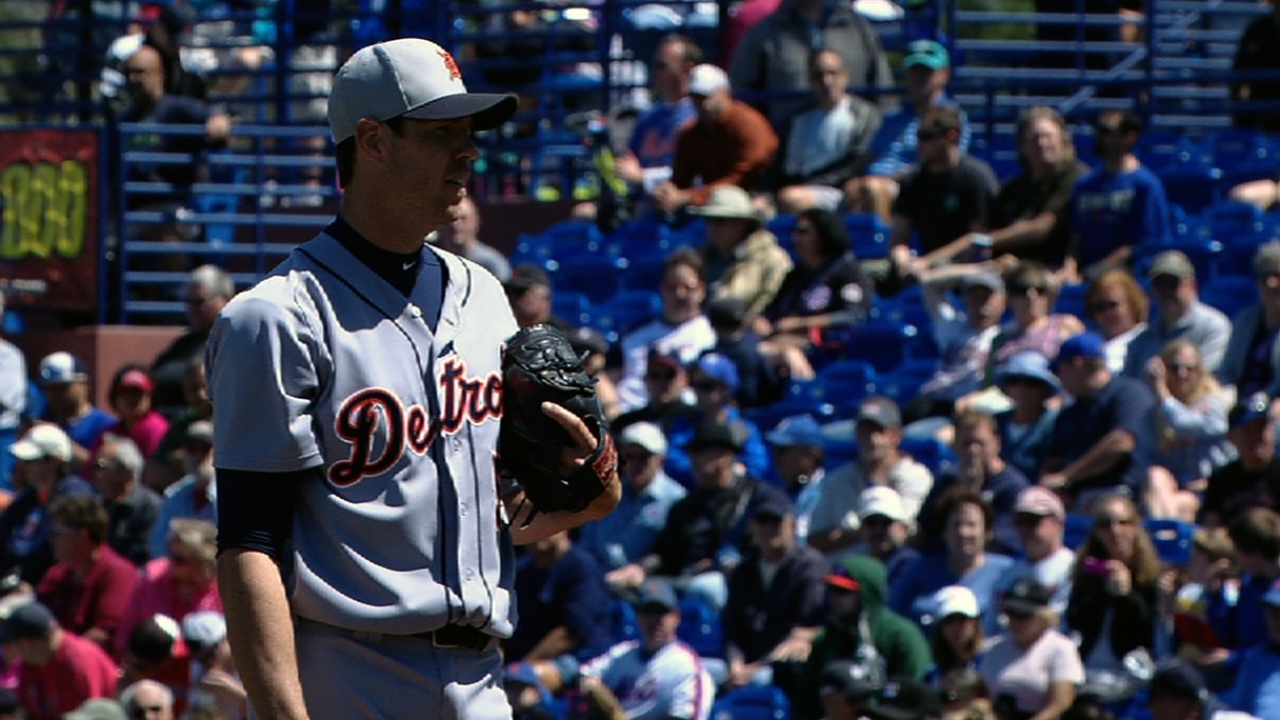 PORT ST. LUCIE, Fla. -- Tigers right-hander Doug Fister made his slider the focus of his third Grapefruit League start in a 9-1 victory over the Mets on Thursday afternoon at Tradition Field.
In his longest outing of the spring, Fister allowed one run on three hits in four innings, with four strikeouts and two walks. Of his 71 pitches, 43 were for strikes. He retired the side via strikeout in his final frame.
"Overall I was pleased," Fister said. "There's still a lot of room for a lot of improvement. My sinker was all over the place today. It's definitely been one of my focuses and will continue to be. Still working on that."
The 29-year-old, who will enter his fifth big league season (third with Detroit), said he felt his curveball and changeup "coming along well" and that he "figured some things out" with his cutter.
Heading into Thursday's game, Fister had surrendered nine runs on 11 hits over seven innings for an 0-2 record and 11.57 ERA in three outings.
Slow starts to Spring Training aren't unusual for Fister, who holds a collective 6-7 record and 5.14 ERA since 2010. In his first two camps, he posted ERAs of 6.94 and 5.01, respectively, before dropping to 1.86 in 2012.
"I wouldn't say I'm waiting for [the slider], but I'm working hard on it," said Fister, who went 10-10 with a 3.45 ERA in 26 starts last season. "It's a little typical of my spring to take a little bit longer to really fine tune detail of the sinker. I'm not too worried. I'm still focused on it and working with it."
Christina De Nicola is a contributor to MLB.com. This story was not subject to the approval of Major League Baseball or its clubs.