Leyland taking time with outfield, 'pen evaluation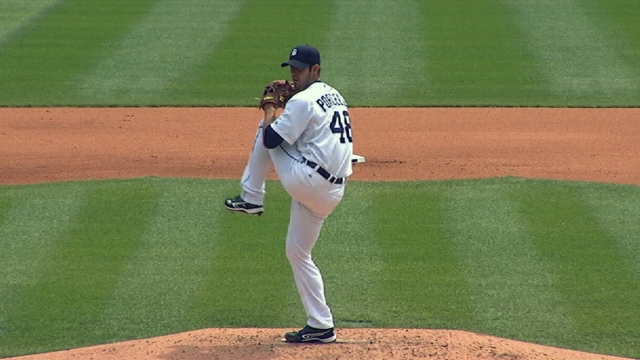 PORT ST. LUCIE, Fla. -- With 18 days remaining until Opening Day, Tigers manager Jim Leyland expects certain jobs to come down to the wire.
Outfield and bullpen positions are still up in the air.
Quintin Berry started in center and batted leadoff, while Avisail Garcia earned the spot in right and hit seventh on Thursday afternoon against the Mets. Austin Jackson and Torii Hunter did not make the trip. Andy Dirks appears to be the projected left fielder.
Left-hander Darin Downs, who has a 1.13 ERA in seven Spring Training games, could earn a spot in the bullpen. The 28-year-old went 2-1 with a 3.48 ERA in 18 games as a rookie in 2012. Leyland has mulled a closer-by-committee approach.
"We have several possibilities, and like I tell [the beat writers] all the time -- this is probably going to go all the way down to the wire," Leyland said. "I can have these things every day until the rest of Spring Training, but I don't know. If I knew, I'd tell you, and right now I have no clue how this will play out."
When it comes to deciding who makes the roster, Leyland weighs a player's track record a little more than his performance in the spring. He noted that people have been fooled in the past by a month's worth of play.
"You have to be careful with that," Leyland said. "If a guy's got a pretty good track record -- whether that be in the Major Leagues or the Minor Leagues -- and then comes to Spring Training and looks healthy and pretty good, then that probably gives him a leg up," Leyland said.
Christina De Nicola is a contributor to MLB.com. This story was not subject to the approval of Major League Baseball or its clubs.