Flat tire keeps Prince from road game vs. Mets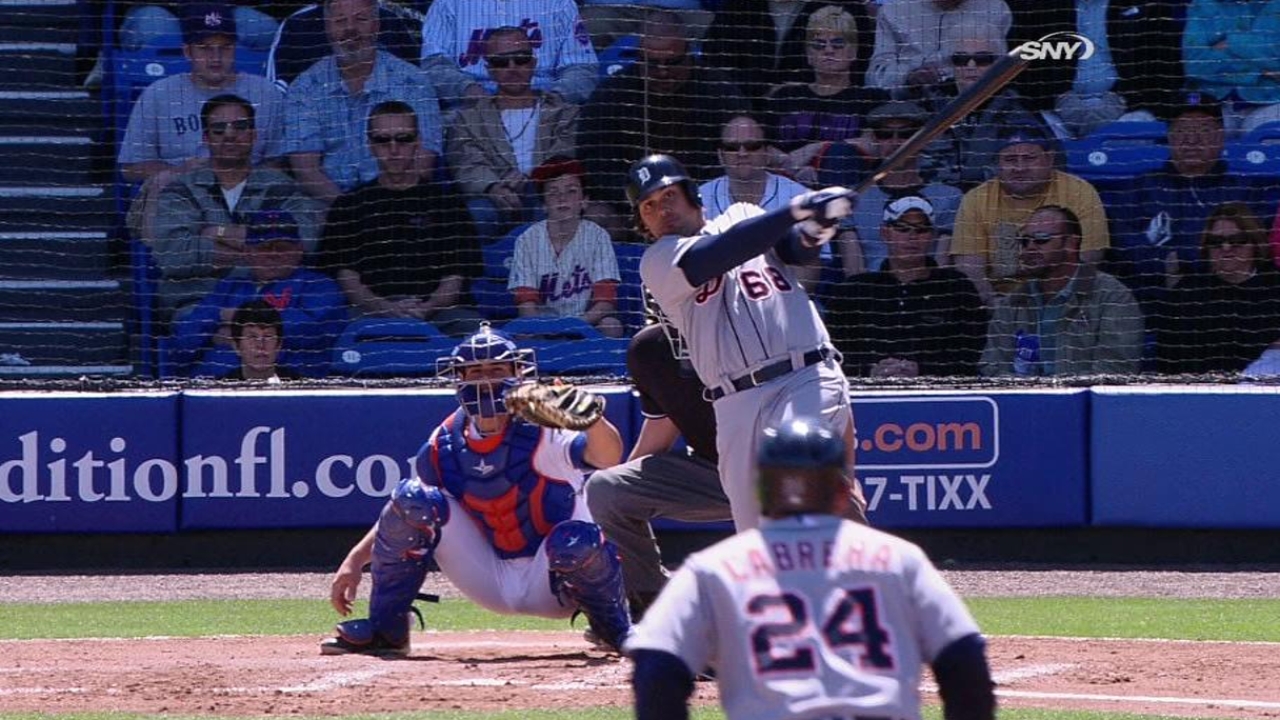 PORT ST. LUCIE, Fla. -- Initially penciled in to bat cleanup and start at first base, Prince Fielder faced a bump along the way that prevented him from making the trip to Tradition Field for Thursday afternoon's game against the Mets.
"Prince was making the trip, and Prince had a big-time flat tire on the turnpike and they could only put one of those little tires on that's good for like 50 miles," Tigers manager Jim Leyland said. "He wasn't sure if he would make it down and back on that tire, so I told him to stay home."
Fielder called Leyland from the Orlando area to say his car had broken down and that somebody was coming by to take care of it.
Leyland joked that the four-time All-Star would have to buy him a meal from Steak 'n Shake.
"I didn't want to take a chance," Leyland said. "I told him to stay home. He'll probably go to Jupiter now."
Designated hitter Victor Martinez moved from fifth to fourth in the order, while Matt Tuiasosopo earned the start at first and clubbed his first spring home run, a two-run shot in the second inning.
Christina De Nicola is a contributor to MLB.com. This story was not subject to the approval of Major League Baseball or its clubs.