Back with Tigers, Cabrera still raking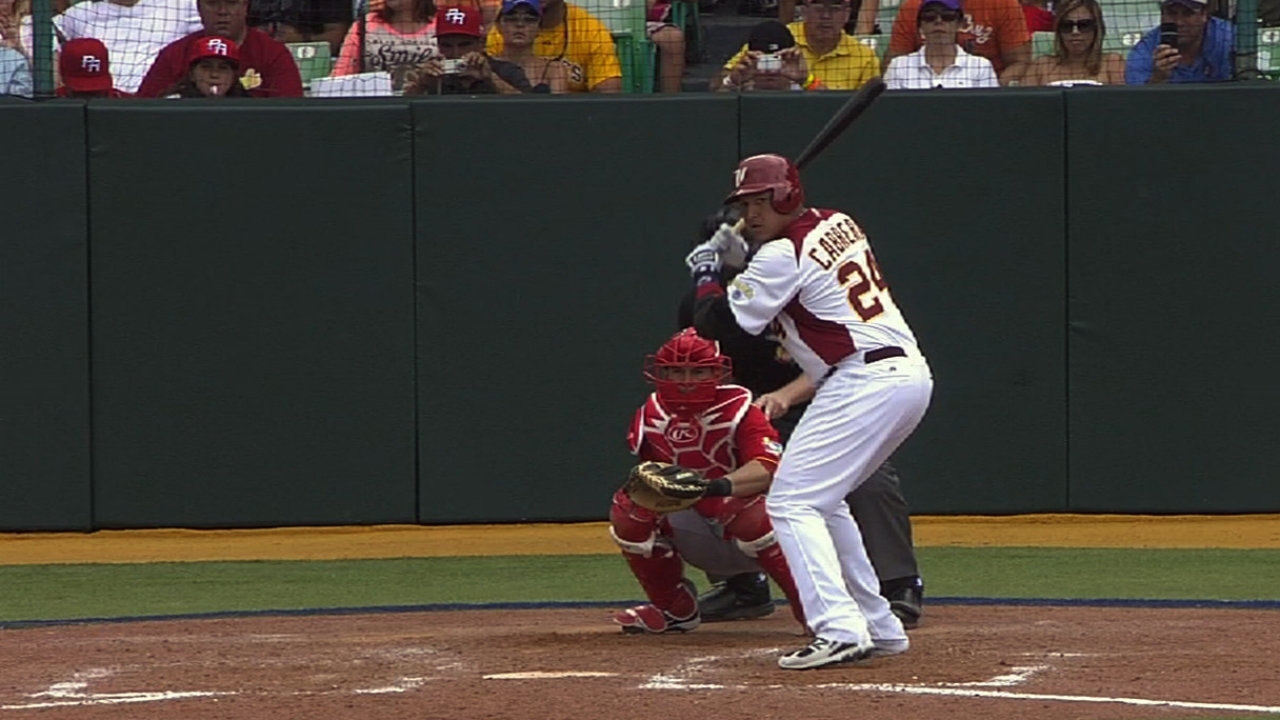 LAKELAND, Fla. -- Miguel Cabrera's return to Tigers Spring Training from the World Baseball Classic on Wednesday consisted of one pitch, one swing and one trot around the bases. Not that the man needs any more accolades, but he left manager Jim Leyland impressed.
"I don't care who's throwing it. That's amazing. That just blows your mind," Leyland said. "I mean, that kind of stuff is mind-boggling to me. … That'll be a great memory for that kid, probably."
It was just getting work in for Cabrera.
"You want to get good at-bats," he said. "You want to do the same thing when you play guys in the big leagues. You don't want to get into bad adjustments, because when you swing bad, you can get into bad habits quick. You want to get a good at-bat."
Cabrera said he had a good experience in the World Baseball Classic despite Venezuela's early exit. He had fun facing Tigers teammate Octavio Dotel during the opener against the Dominican Republic, but it was short-lived.
"You don't want to end it like that too quick, but that's baseball," Cabrera said. "You never know what's going to happen, but we did our best over there and we didn't get lucky, so we're here."
It now leaves Cabrera with more than two weeks to get ready for the season. The trick is, he was so aggressive early in camp trying to get his bat ready for the World Baseball Classic that he doesn't have much left to do.
"You want to be ready for the first day of the season," Cabrera said. "That's our goal."
Jason Beck is a reporter for MLB.com. Read Beck's Blog and follow him on Twitter @beckjason. This story was not subject to the approval of Major League Baseball or its clubs.