Norris on Halladay convo: 'I still think about it'
Midseason phone call with late ace resonates with Tigers left-hander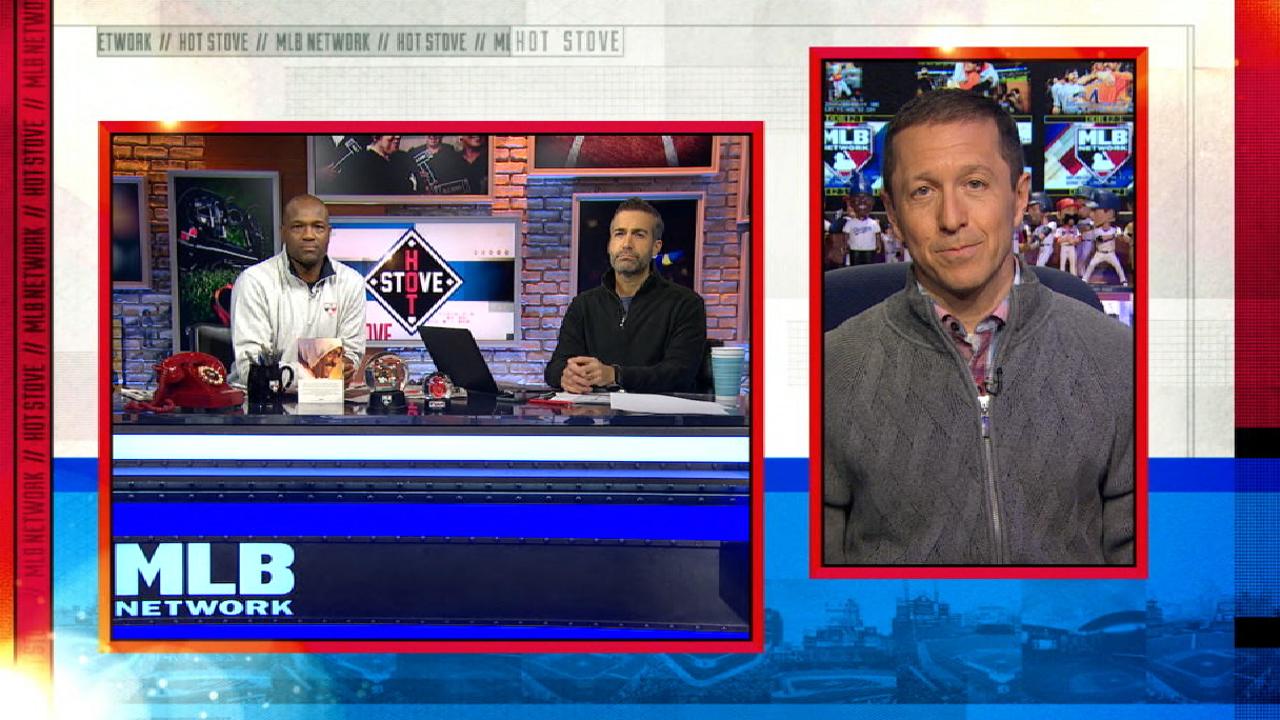 DETROIT -- Daniel Norris was struggling with his pitching as well as his confidence around midseason this year. He'd pitched brilliantly in some starts, like when he fanned eight over six innings of one-run ball to beat Cleveland in May or his 6 1/3 stingy innings against the eventual World Series champion Astros, but Norris couldn't string together a consistent run, and he was taking it hard.
Teammates and coaches used examples of Tigers starters past who had gone through the same thing, from Max Scherzer to Rick Porcello. Justin Verlander, still a Tiger at that point, spoke with him. Tigers pitching coach Rich Dubee thought of another similar pitcher who might help, and in July, he put Norris in touch with Roy Halladay, whom Dubee had coached in Philadelphia.
Halladay had been through the ups and downs. He nearly no-hit the Tigers in his second Major League start in 1998 before Bobby Higginson homered with two outs in the ninth. Yet Halladay still spent half of the 2000 and '01 seasons in the Minor Leagues before finally sticking in the big leagues for good.
Norris and Halladay spoke on the phone for about two hours, talking about pitching, about command, about mentality, about life.
"All of the above," Norris said Wednesday.
From a baseball standpoint, the conversation didn't have a great impact. Norris went on the disabled list soon afterward with a groin strain, an injury that kept him out of action until August and out of the Tigers' rotation until September. Still, the phone call resonated with him.
Norris actually met Halladay while the lefty was in the Blue Jays' system, before he was traded to Detroit in 2015. Halladay talked to a group of top Toronto pitching prospects, Norris among them, during Spring Training one year, and Norris had a chance to listen to his advice and shake his hand.
The phone call was different. It wasn't in person, but it was personable, and it was wide-ranging.
"I still think about it to this day," Norris said. "I called my parents right after and told them how stoked I was."
Norris had plenty of reason to think about that conversation Tuesday. When he heard the news that Halladay had passed away in a plane crash off the coast of Florida, it shook him.
Some of you have no idea what Roy Halladay meant to the careers of so many of the up & coming stars. Phone calls. Group talks etc. RIP Doc

— Daniel Norris (@DanielNorris18) November 7, 2017
Norris' post on Twitter drew over 1,100 retweets.
Norris will still be thinking of the advice he received from Halladay when he goes to Spring Training in a few months. For all the ups and downs to his career so far, he's still just 24. Halladay's first full big league season didn't come until he was 25. Norris spent part of his offseason working out in California, trying to find a routine that will allow him to avoid the nagging injuries that have held him back.
With Verlander gone, Michael Fulmer coming back from surgery and the Tigers rebuilding, this is arguably Norris' time.
Jason Beck has covered the Tigers for MLB.com since 2002. Read Beck's Blog, follow him on Twitter @beckjason and Facebook. This story was not subject to the approval of Major League Baseball or its clubs.