Commissioner: Ilitch was 'best of baseball'
Manfred speaks kindly of late owner, says Tigers are in good hands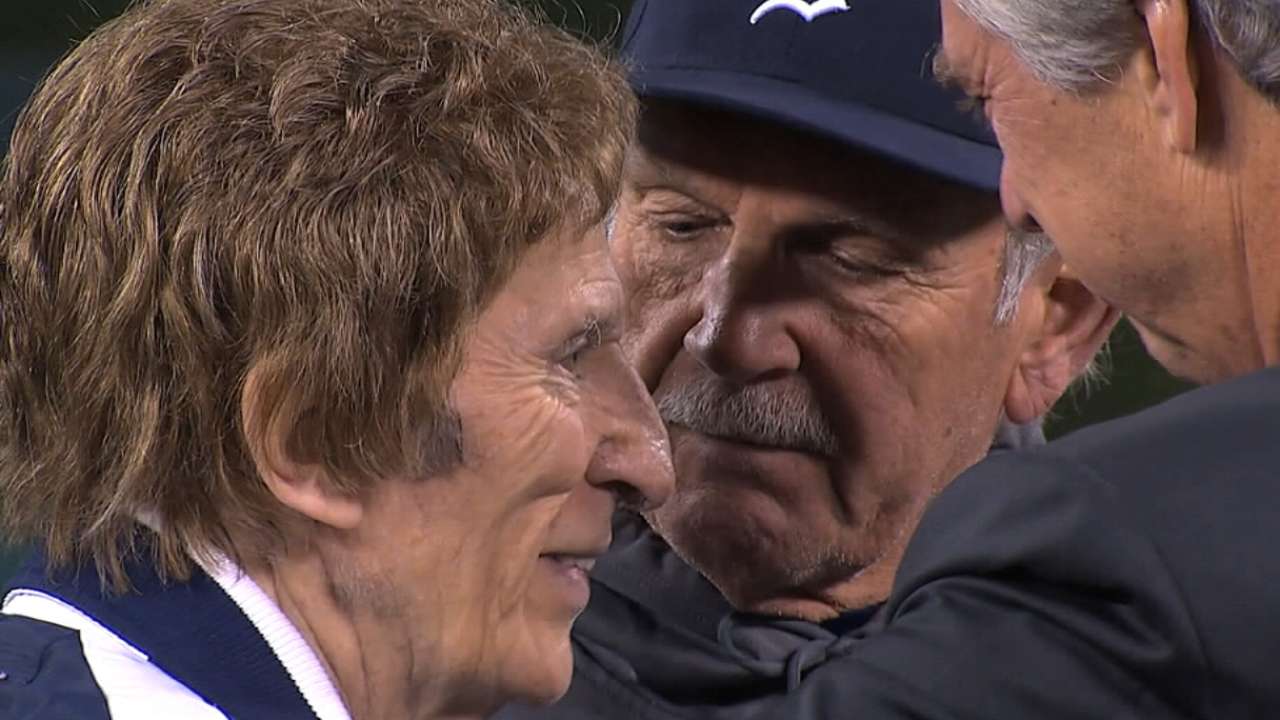 LAKELAND, Fla. -- Major League Baseball Commissioner Rob Manfred voiced his excitement about the future of Spring Training baseball in Florida after touring the Tigers' renovated complex at Publix Field at Joker Marchant Stadium. He also took a moment to reflect on the late Mike Ilitch, the owner who molded the Tigers into a successful franchise.
"Mr. Ilitch was the best of baseball in the sense that he was a pillar of the community in Detroit," Manfred said Thursday during Grapefruit League Media Day festivities. "He used the club as a centerpiece to redevelop Detroit. He was a true sportsman. Nobody wanted to win more than Mike did, and his death was a real loss for the game."
At the same time, Manfred said that the Tigers are in "really good hands" with Ilitch's son, Chris, taking charge of the club.
"Chris has become increasingly involved in Major League Baseball activities, attending Owners Meetings, starting about the time that I became Commissioner," he said. "He has been a positive force. Obviously he has a great sports background because of the hockey side, where he has been more involved, and I think the Tigers are in really good hands going forward."
Mike and Marian Ilitch designated Chris as the successor in the family ownership of the Tigers and the NHL's Red Wings last year while stating that the teams would remain in the family.
Thursday's festivities brought together several general managers of Grapefruit League teams ahead of the annual Governor's Dinner. That included Tigers GM Al Avila, who flew back Thursday from Detroit, where he had attended services for Ilitch, visited the family and shared memories.
"He was a tough guy and a tough competitor who wanted to win, but he brought humor to your everyday life," Avila said. "We would eat dinner every [game] day in his suite, and a lot of times he would sit there and eat with us. Sometimes he'd walk in the room and he would say, 'OK, here are the big shots.' And then he'll say, 'What have you got for me today?'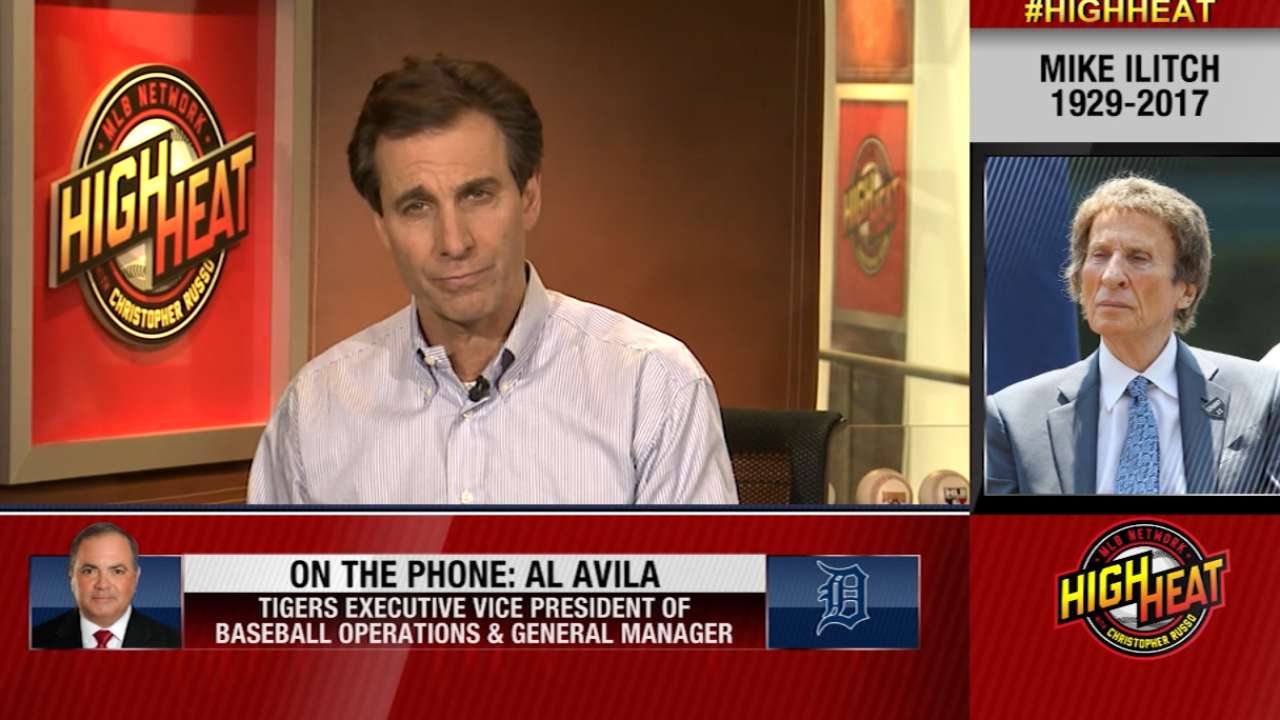 "We would talk about baseball, about the team, but then he'll also ask you about your kids, your grandkids, your wife. Quite frankly, a lot of the time that I spent with him, we talked about family, not just baseball. Those are the things that stand out for me."
Avila said he doesn't anticipate a major transition with Chris Ilitch, either in his dealings or in the direction of the club from what they've planned.
"I've been with Chris from the day I got here," he said. "I've been able to get to know him very well to the point that we get along as well as brothers. Since I've been hired to this position, I've traveled with him to the [Owners Meetings] so I can learn the bigger picture of baseball. It's been a great process for me.
"He's been running the Ilitch company for a while now. He's a very intelligent businessman. He's very organized, very disciplined, and he knows what he's doing. He's one of those guys that when he takes the task, he learns everything he has to learn about it and then he moves forward. I know he counts on me from the baseball operations side. That's what my job is. We have a good relationship."
Jason Beck has covered the Tigers for MLB.com since 2002. Read Beck's Blog, follow him on Twitter @beckjason and listen to his podcast. This story was not subject to the approval of Major League Baseball or its clubs.