Fulmer looks to make strides after ROY effort
Classic-bound right-hander more relaxed than he was last spring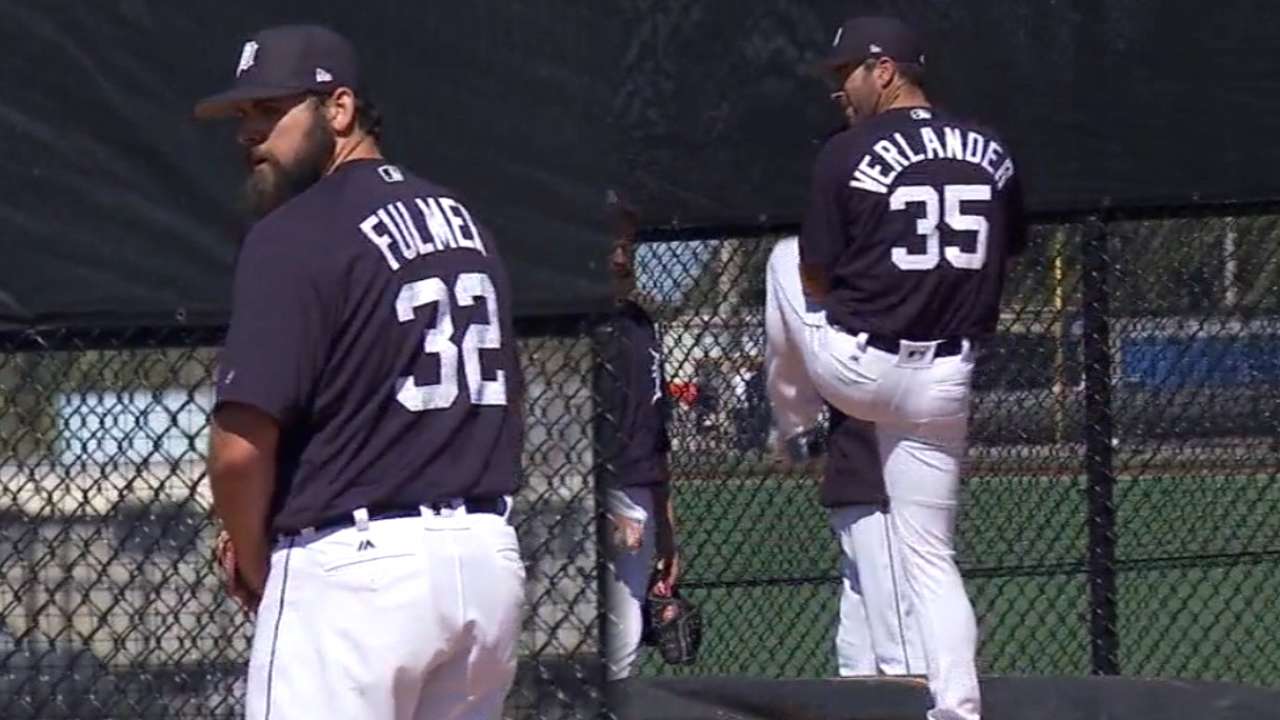 LAKELAND, Fla. -- Michael Fulmer wasn't expecting a call from Team USA as the buildup to the World Baseball Classic began over the winter. He laughed and shook his head when he was asked about it Tuesday.
"I got a text message from Joe Torre out of the blue," Fulmer recalled. "He says, 'Hey, would you be interested in making a start for Team USA in the WBC?' I said, 'Joe Torre. That's weird.' I'm out grocery shopping and I got a text message from Joe Torre."
• Spring: Tickets | Ballpark | 40-man roster | NRIs
He has had plenty of moments where his rookie success led him to situations he wouldn't have imagined a few years ago. Getting texts from Joe Torre about representing his country would be up there on the list. That said, Fulmer also realizes the risks that might go with it.
He spent most of the second half last season with his pitch counts and innings under scrutiny in an effort to keep him healthy. Now that he made it through his first season with the American League Rookie of the Year Award and a healthy arm, the last thing he wanted to do was put himself under similar situations as a sophomore.
• Tigers place MLB-high 15 on Classic rosters
"I didn't answer him right away," Fulmer said of Torre's text. "I called my agent, called [Tigers assistant general manager] David Chadd and just talked to him about it real quick, and they were very supportive of me. They're happy for me to get the opportunity to pitch for my country. They just wanted to make sure I was taking caution.
"Obviously this team is my first priority, the Tigers, and if I build up to 'X' amount of pitches I probably go out there and have that as my pitch limit, just treat it as another Spring Training outing to get ready for the season."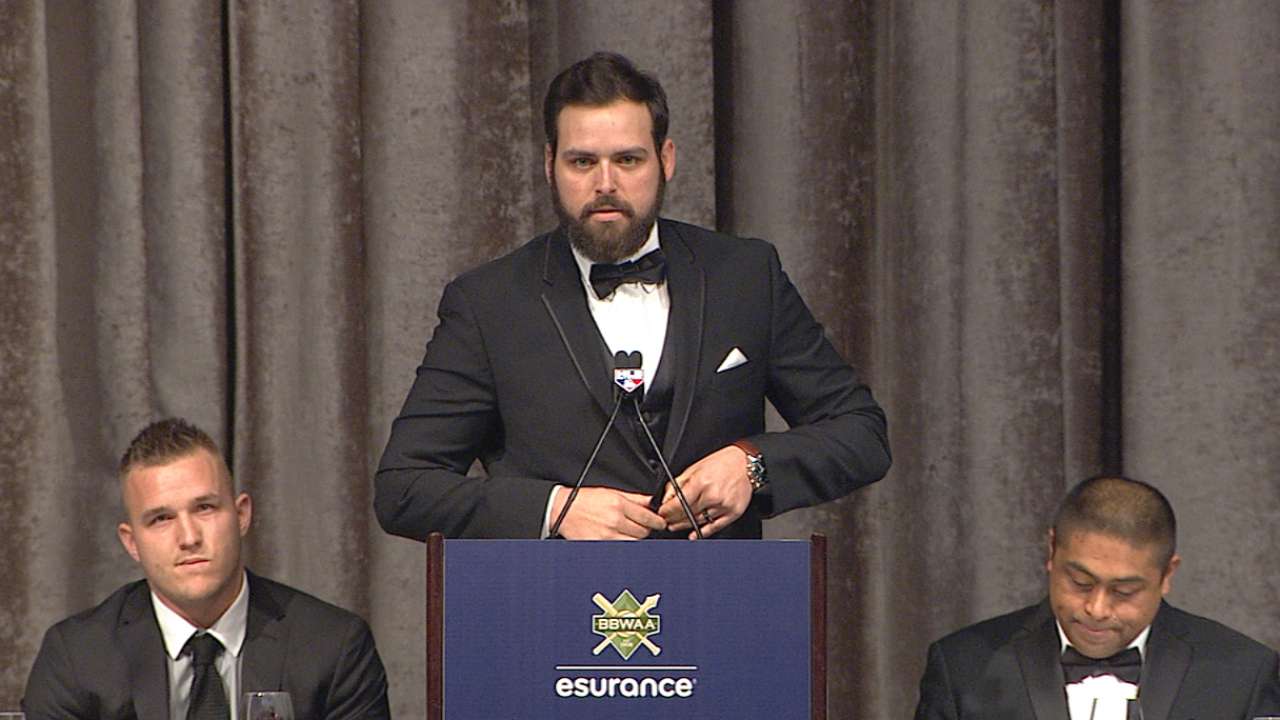 Fulmer is building up differently this spring than last because he's not fighting for a job. He threw 8-10 bullpen sessions last winter before he even arrived in Lakeland, by his estimation. By contrast, Tuesday was his fifth session off a mound, and the first in which he mixed his slider in with fastballs and changeups.
"I feel healthy, I feel good," he said, "but I'm going to wait to peak at the right time this year as opposed to last year."
There are no new pitches this spring. If there's any particular focus, he said, he'd like to work on his fastball command, particularly locating fastballs down and away. He saw how Justin Verlander used that pitch in that spot to his advantage last year, and he thinks he could benefit as well.
"I found that's what I needed to work on the most, because I think the pitches I did get hurt on, it could be a pitch away but it might be at the top of the knee as opposed to the bottom of the knee," Fulmer said. "So that could be the difference between a home run and a swing and miss, or a missed barrel, or a rollover to third."
Jason Beck has covered the Tigers for MLB.com since 2002. Read Beck's Blog, follow him on Twitter @beckjason and listen to his podcast. This story was not subject to the approval of Major League Baseball or its clubs.