Detroit says goodbye to Ilitch at Fox Theatre
Quote from late Tigers owner: 'The city is like a family member to me'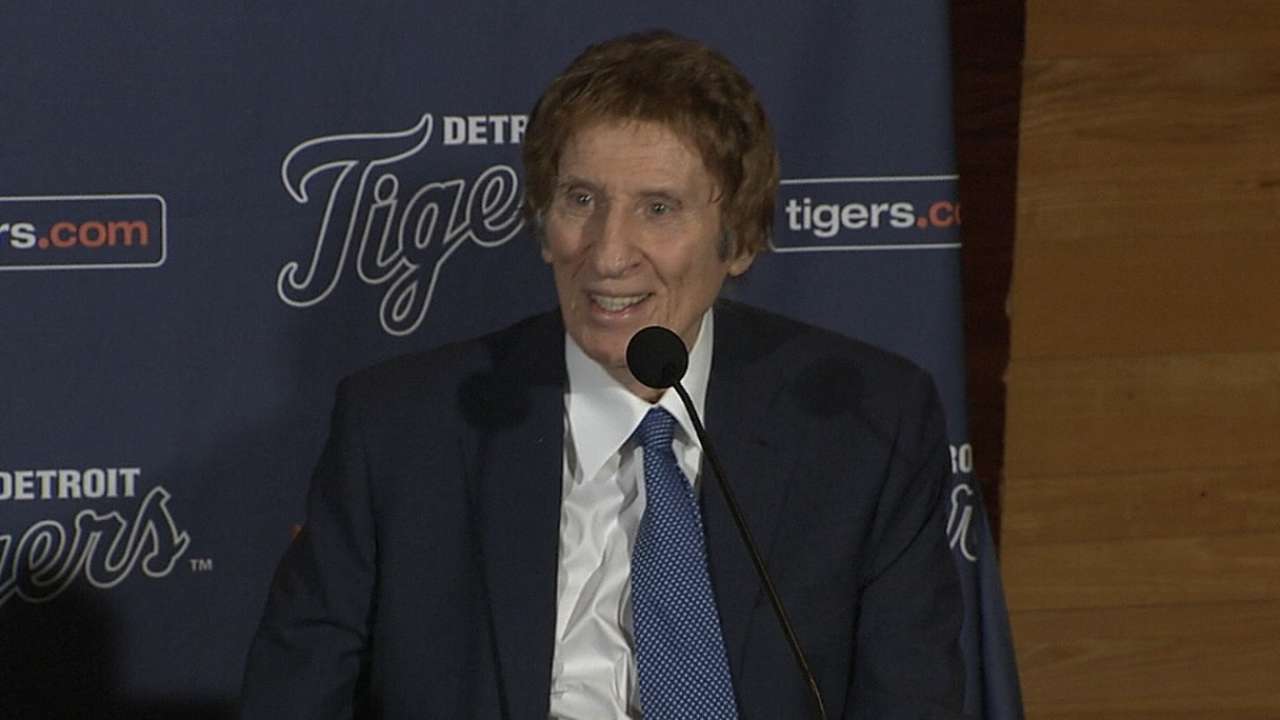 DETROIT -- On a windy and cold Wednesday, Detroit said goodbye to Tigers owner and local legend Mike Ilitch, who died Friday at age 87. Inside the main room of the Fox Theatre, shared memories and stories helped dull the sadness felt by the Ilitch family and the local community.
Elsewhere, Tigers players are engaged in Spring Training, and the Red Wings now wear commemorative "Mr. I" patches, with the home arena ice bearing the same "Mr. I" tribute. But their thoughts are with the Ilitch family. So, too, are those of the residents, who poured into the Fox for one last farewell.
"I have never seen a man more dedicated to this community and to baseball than Mr. I," Tigers general manager Al Avila said in a statement. "What he has done for this franchise, and for Detroit, is immeasurable. He was always there to give us whatever we needed because he wanted greatness and happiness for all of us -- especially the fans. Mr. I was truly one of the great ones. He was a friend and an inspiration, and he will be deeply missed."
Ushers guided visitors into the main theatre as "This Love" by Housefires quietly played, accompanied by a mix of color and black-and-white family photos displayed on the main screen. The visitation line was so long that guests waited 15 minutes or more before being ushered into the main viewing room to pay their last respects.
Visitors spoke in hushed tones, reverent of the solemn celebration of the life of Ilitch. Many only just held back emotions and tears, while some didn't bother trying. A visitation pamphlet expressed gratitude from the family, as well as quotes from Ilitch that embodied his view of the city.
"I look at me and Detroit as one," one quote read. "The city is like a family member to me."
Guests took turns in threes and pairs, some saying a final prayer. A line formed to pass on condolences to Ilitch family members present, received with quiet thanks and a few subdued laughs from stories shared.
On the ice at @JoeLouisArena. pic.twitter.com/Z7ibpd010M

— Detroit Red Wings (@DetroitRedWings) February 15, 2017
Opposite the line, a young Marine captain stood in his Blue Dress uniform to the right of the glimmering, dark wood coffin, draped with an American flag -- keeping guard as visitors said goodbye to the man who served in the U.S. Marine Corps from 1948-52.
It's fitting that the Ilitch family would hold the public visitation in the theatre that Ilitch and his wife Marian beautifully restored. The Fox has served as one representation of the care and love that Ilitch put into a city that had needed just that.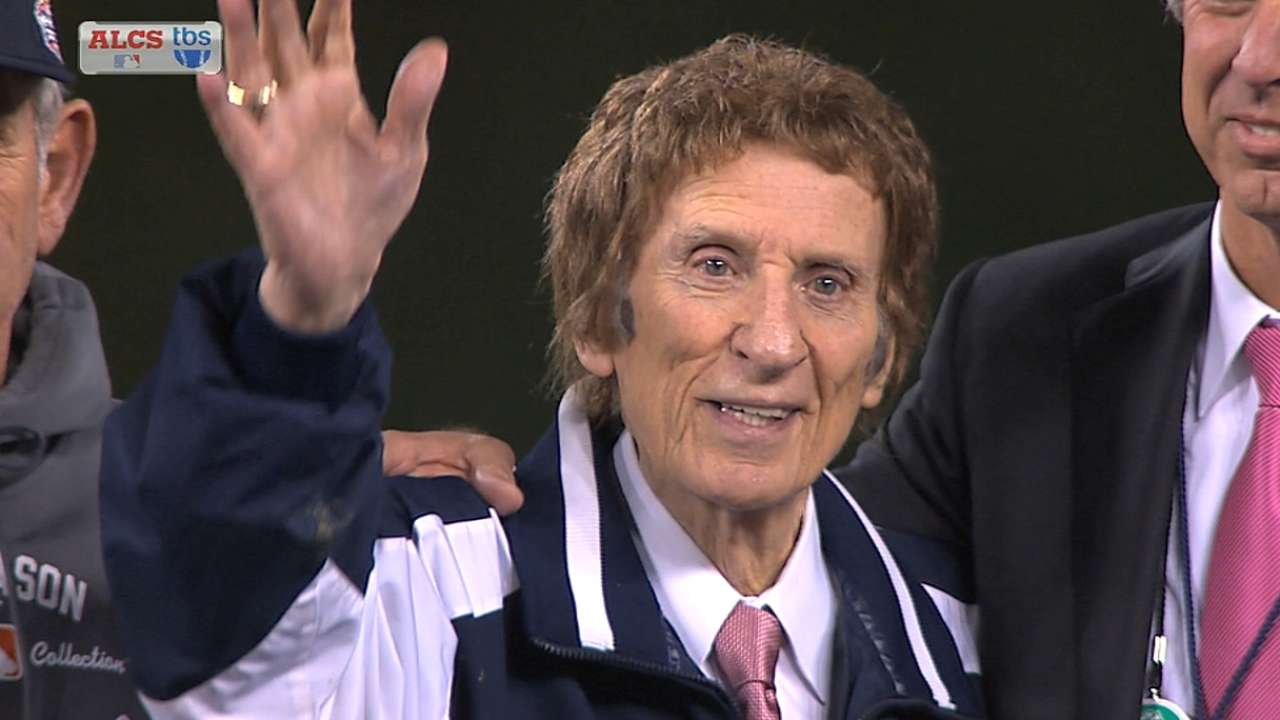 Not all of Ilitch's contributions were so well known -- or known at all. For more than 10 years, Ilitch paid the rent on a Detroit apartment for Civil Rights icon Rosa Parks, until her death in 2005. That act of kindness was only revealed in 2014.
"My father was a kind-hearted family man, a big-idea business man, a hands-on leader, and a devoted philanthropist who created opportunity and pride for everyone around him," Chris Ilitch said in a release. "He was one-of-a-kind, and I'm honored to have worked with him to grow our organization and our hometown. We will never forget his dedication to his employees, players and franchises, his passion for Detroit, his giving and generous spirit, and his devotion to my mother and all of his loved ones."
The commitment shown by Mike Ilitch to Detroit was returned to the Ilitch family in an intimate manner by those who visited to pay their respects. Ilitch indeed had a deep, everyday love for his family, friends and the city of Detroit. His passing was a shock for many, but if Wednesday reminded the community of anything, it's that he will never be forgotten.
Catherine Slonksnis is a contributor to MLB.com based in Detroit. This story was not subject to the approval of Major League Baseball or its clubs.