Verlander reflects on Ilitch: 'He was like family'
Right-hander honors Tigers owner, says he's skipping WBC '17 to focus on maintaining health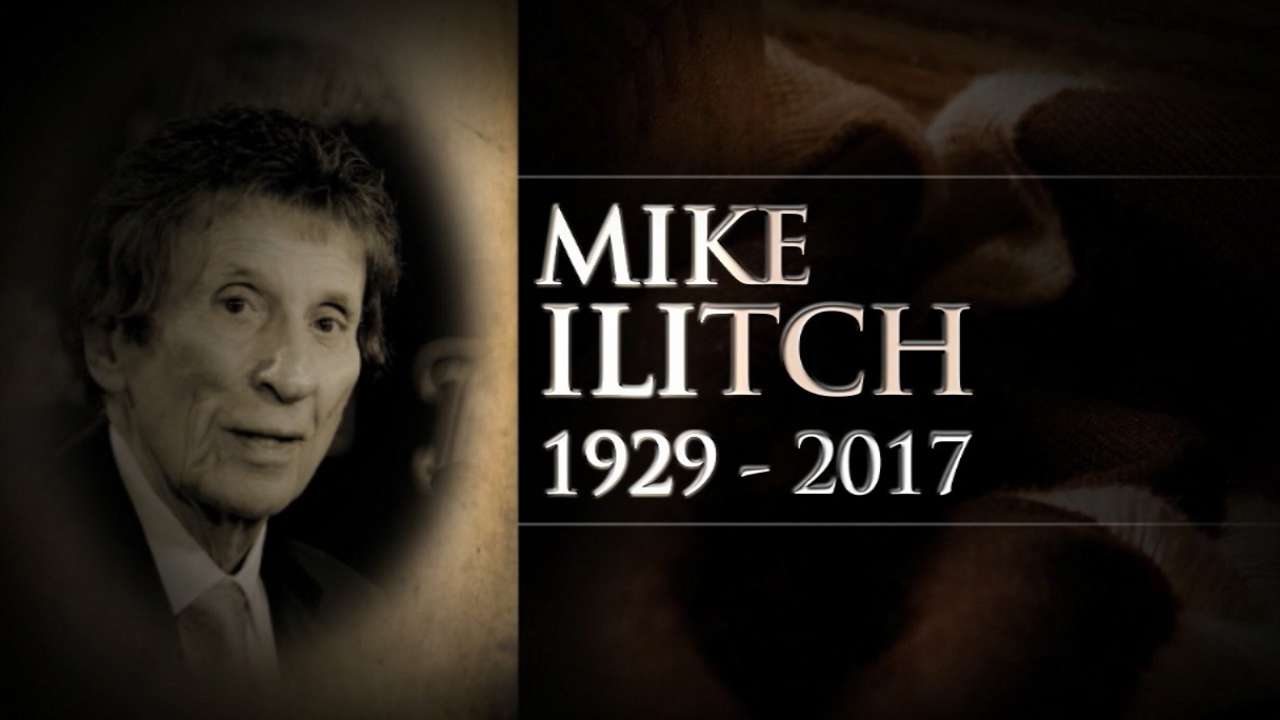 LAKELAND, Fla. -- Justin Verlander has been a career-long Detroit Tiger thanks to Mike Ilitch. As the team mourns Ilitch's passing, Verlander will never forget that fact.
Ilitch's willingness to spend aggressively in the Draft allowed the Tigers to select Verlander with the second overall selection in 2004, after the Padres passed on the right-hander. As Verlander emerged as Ilitch's homegrown star, the owner stepped up twice to sign him to long-term contracts, including his current deal that runs through 2019.
Verlander was around for the entire Tigers push to win a World Series for Ilitch, and pitched in both trips to the Fall Classic. As pitchers and catchers gathered at the team's renovated Spring Training complex for workouts, Verlander -- now the elder statesman of the group -- expanded on thoughts he had tweeted out when he heard the news last Friday.
"Mr. I., he was like family," Verlander said. "I grew up in this organization, and he changed my life dramatically. He changed a lot of people's lives dramatically. Obviously kind of sudden to hear the news. It's pretty tough. Obviously he lived a great life. I talked to Chris Ilitch a little bit, and I think a celebration of life is appropriate for Mr. I., for sure. But still, any time something like that happens, especially when it's kind of out of the blue like that, it gets you a little bit. …
"I know in his heart he loved baseball, played Minor League baseball. I mean, he did everything he possibly could. It tears me to pieces that we couldn't do it for him. Hopefully he'll be an angel on our side this year and he'll be watching from above, and hopefully we'll get it done for him."
Heartbroken hearing of Mr I's passing. He was a family man. A self made man. A giving man. An icon for our city and nation. #RIPMrIllitch

— Justin Verlander (@JustinVerlander) February 11, 2017
Verlander believes they have a chance to contend.
"We were one game away last year," he said, "and we had four or five key injuries to key players, not just for a week or two but for an extended period of time. That ends up costing you wins along the way. If we make up four or five of those wins, we're easily in the playoffs. I hate to harp on it, but health, I think that's an important thing, and I think as I've gotten older and gone through some injuries, the realization of how to take care of your body and adapt with time and not be young and dumb is a big step."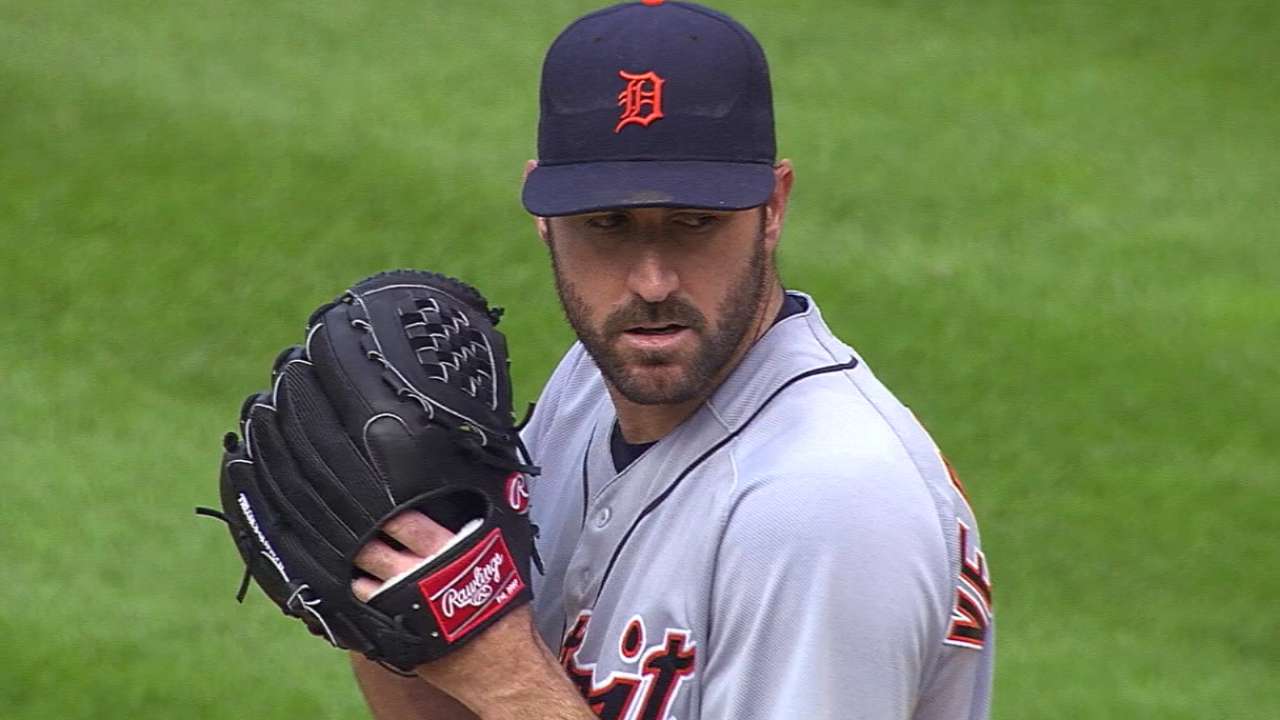 Health was the overwhelming reason Verlander is not pitching in the upcoming World Baseball Classic. As good as he felt last year on his way to a 16-win bounce-back season -- one in which he was within two third-place votes of a second American League Cy Young Award -- Verlander wants to keep it going.
But it wasn't his decision alone. Verlander discussed his thought process with his old manager and Team USA skipper, Jim Leyland, before bowing out of consideration.
• World Baseball Classic coverage
"Jim and I obviously became really close over the years we were together," Verlander said. "I called him more on a personal [level] and less as a manager. I wanted his opinion, because honestly, I wanted to play for Team USA. I mean, I got to do it in college, but this is a little bit different. And to represent your country is something that I think is pretty special, but you also have to take into account everything else, the bigger picture. And that's what I wanted to talk to Jim about, just overall health, and how last year was kind of the first year with no setbacks, just kind of healthy and go and roll and pitch. Rolling that into this year, would it be pushing it a little bit?
"He basically said, 'Justin, as a manager, I want you to play. But as a friend, I would probably tell you that your health is more important than anything.' So if it was a different situation, I would probably have liked to have done it. And that's why I love Jim. He's very honest and candid and tells you what's on his mind. And he's got a great baseball mind, so he's great to talk to about that type of stuff. It's not an easy decision by any means, but in my heart I know I made the right decision."
Jason Beck has covered the Tigers for MLB.com since 2002. Read Beck's Blog, follow him on Twitter @beckjason and listen to his podcast. This story was not subject to the approval of Major League Baseball or its clubs.