Tigers to curtail pursuit of free agents
Club's philosophy shifting to building through development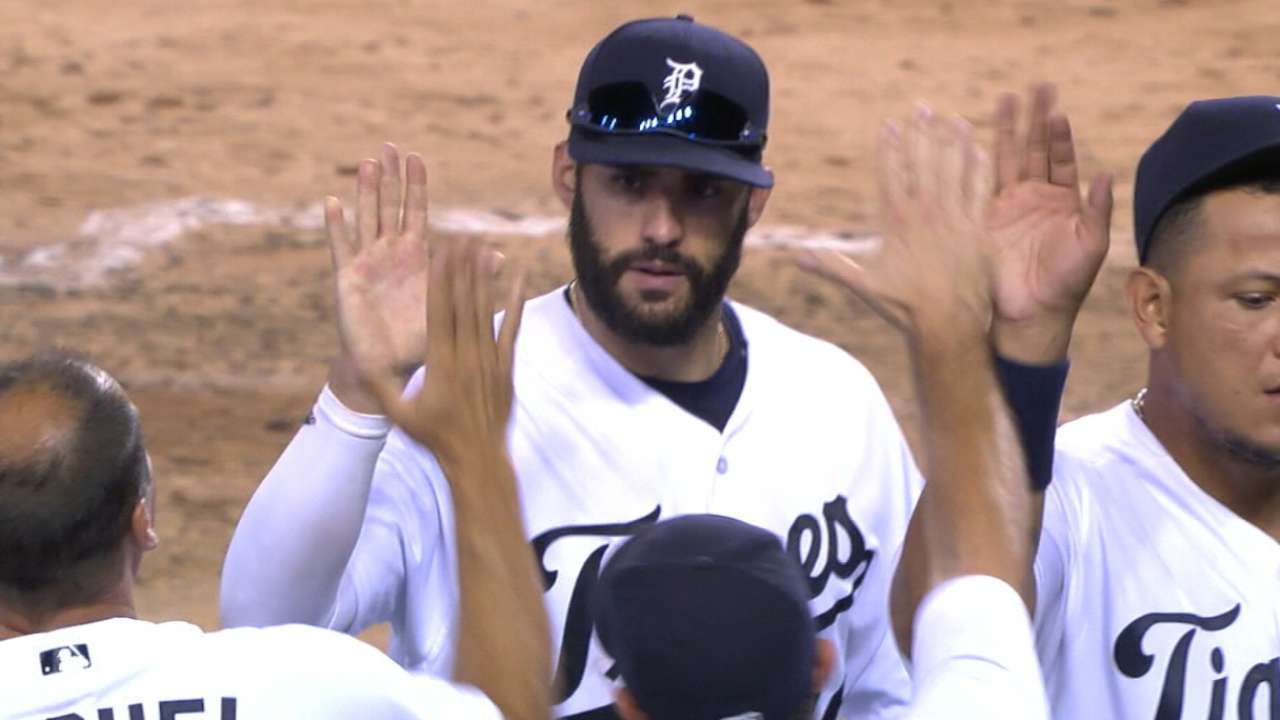 Few teams have been as active in free agency as the Tigers over the last dozen or so years. This will not be one of those offseasons. Detroit has few prominent free agents, fewer voids to fill -- for now anyway -- and doesn't have the payroll space to do heavy shopping.
The Tigers' recent philosophy on building clubs through free agency -- an aggressive approach that made Detroit an offseason team to watch for most of the past dozen winters -- appears to be shifting.
"Really, if there's one thing I learned last year, is that the best way to build good foundation and organization for the long term is not through free agency," general manager Al Avila said last month. "It's through drafting good players, developing those players, and bringing them up through the system. Then -- as needed -- making some wise trades. … Then, every once in a blue moon, if you have to add a free-agent player to take you over the top, then that's what you do. That's really the essence of how to make things work in the long haul."
Here's a look at the Tigers' situation this offseason:
Arbitration eligible: SS Jose Iglesias, RP Justin Wilson, IF Andrew Romine, 3B Nick Castellanos, RP Alex Wilson, RP Bruce Rondon.
Free agents: C Jarrod Saltalamacchia, IF Erick Aybar, IF Casey McGehee.
Biggest potential free agent loss: Saltalamacchia's departure would leave a hole to plug at backup catcher.
Potential free-agent targets: With most positions set for next year, another luxury tax bill potentially looming and a thin free-agent market, the Tigers are likely to limit their shopping to smaller names and Minor League free agents for depth. One need on their list is a backup catcher, where former Tiger Alex Avila is a candidate to return along with Saltalamacchia.
Wild-card scenario: The Tigers have in-house replacements for many higher-salaried veterans they could trade, though Cameron Maybin's exit leaves a void in center field. However, if Detroit pulls off a bigger deal to trade away, say, Justin Verlander, the team could find itself back on the market for a smaller-contract fill-in. Even then, though, a thin starting pitching market could leave its options limited.
Jason Beck has covered the Tigers for MLB.com since 2002. Read Beck's Blog, follow him on Twitter @beckjason and listen to his podcast. This story was not subject to the approval of Major League Baseball or its clubs.