Tigers trade Maybin to Halos, land Alcantara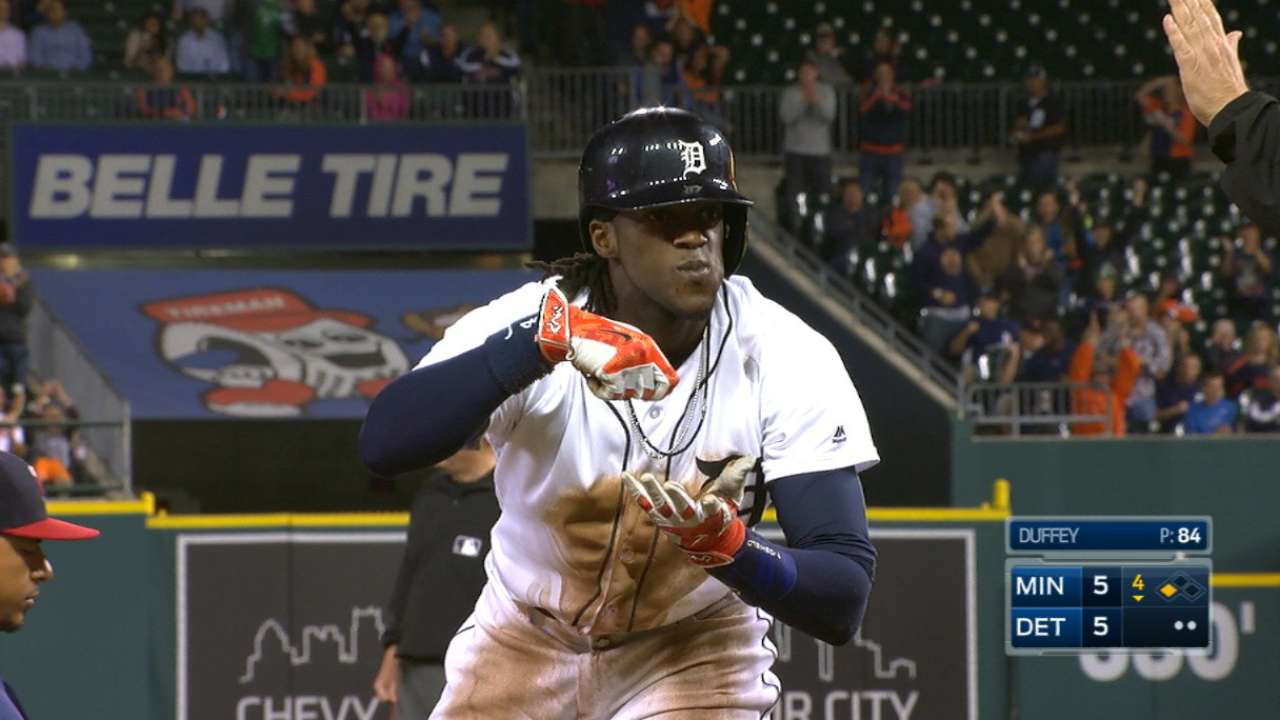 DETROIT -- The Tigers and Angels pulled off the first trade of the Hot Stove season less than 24 hours after the World Series ended, with Detroit sending outfielder Cameron Maybin to Anaheim in exchange for Minor League right-hander Victor Alcantara.
The Tigers held a $9 million option on Maybin for next season, an option that now goes to the Angels, who will exercise it. Essentially, the Tigers traded the option rather than declining it, which would have made Maybin a free agent.
Though Maybin has been a center fielder for all but 10 games of his 10-year Major League career, the Angels are expected to use him in left field alongside center fielder Mike Trout.
It's the second time in 10 years the Tigers have traded Maybin, their first-round pick in 2005 and their starting center fielder for much of 2016. Unlike in 2007, when the Tigers included a 20-year-old Maybin in a prospect-laden package to the Marlins for Miguel Cabrera, Maybin is now the veteran being dealt for younger talent.
Given the Tigers' desire to build a younger, leaner club, as well as get their payroll under control, it was the first move of what could be a busy offseason in Detroit.
The Tigers had until Saturday to make a decision on Maybin, who hit .315 with 14 doubles, five triples, four home runs and 43 RBIs this past season. Though a broken wrist and a sprained thumb combined to hold him under 100 games for the third time in four years, his work while healthy helped keep the Tigers in postseason contention until the final day of the regular season.
After the season, general manager Al Avila was noncommittal as to whether the Tigers would keep Maybin and closer Francisco Rodriguez, who has a $6 million option for next season. The Tigers picked up Rodriguez's option on Thursday.
Alcantara, the Angels' eighth-ranked prospect per MLBPipeline.com, enters the Tigers' rankings at 23. He boasts an upper-90s fastball and lower-90s power slider, but he has struggled to command the strike zone. He posted a 3-7 record and 4.30 ERA in 29 appearances, 20 of them starts, at Double-A Arkansas before giving up nine earned runs on nine hits and seven walks in six innings in the Arizona Fall League.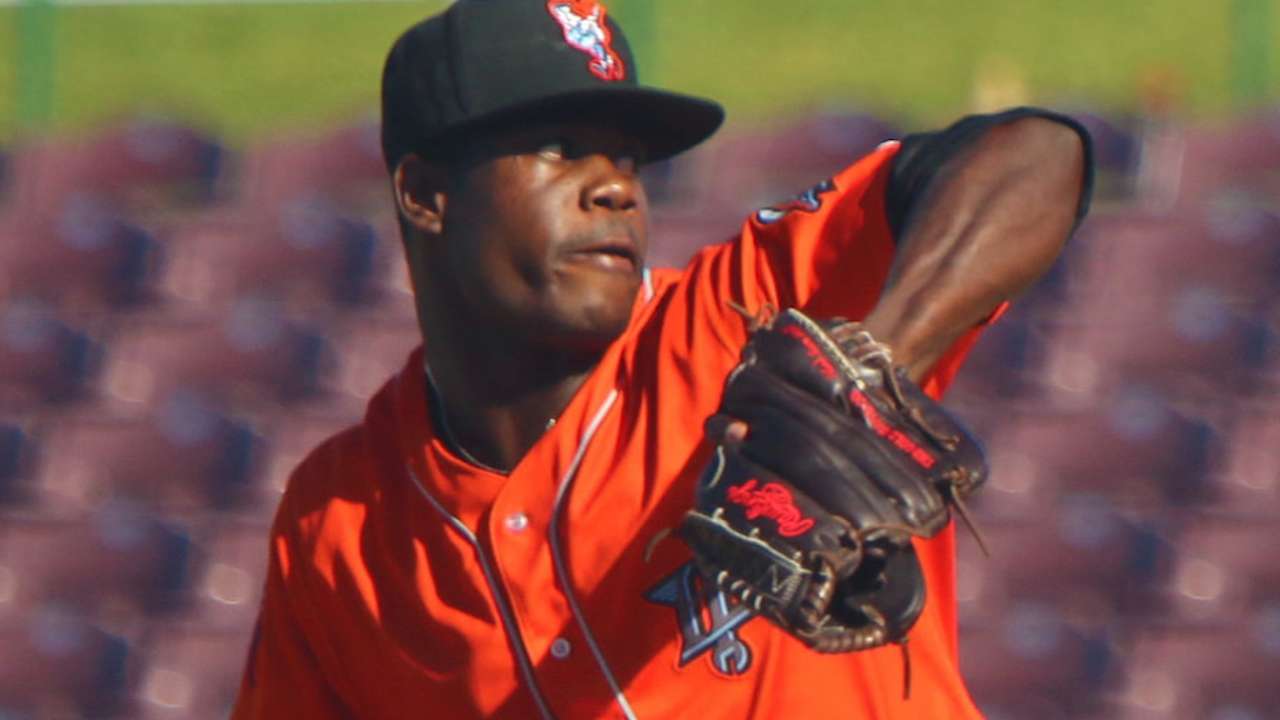 Though Alcantara has been a starter for most of his career, assistant GM David Chadd said Detroit will likely use him as a reliever.
As for replacing Maybin, the Tigers believe they have their future center fielder in JaCoby Jones, who split last season between Double-A Erie and Triple-A Toledo, but they don't know whether Jones can replace Maybin right away.
"We will weigh our options as far as center field is concerned for next season," Avila said in a release announcing the trade. "There will be a wide-open competition starting in the spring, and we'll see how it plays out."
Other options in the organization are Tyler Collins, who batted .235 with four homers and 15 RBIs in 56 games in a utility outfield role last season, and Anthony Gose, who opened last season as the Tigers' center fielder while Maybin was injured but ended the season at Erie. Avila said last month that the Tigers could also end up acquiring a center fielder to either fill the spot short-term or platoon with Jones, a right-handed hitter.
The Tigers appear more committed to keeping Rodriguez, who finished second in the American League with 44 saves in 49 opportunities. He allowed 45 hits over 58 1/3 innings, striking out 52 and walking 21. He blew two saves in September, including allowing a five-run ninth inning against the Royals, but gave up only one run over his other 15 outings from Aug. 13 on.
Ironically, the development of young relievers such as Alcantara and potential future closer Joe Jimenez presented a case for keeping Rodriguez.
"We liked the job K-Rod did last season, and the numbers show he was a reliable closer for us," Avila said. "He stabilizes the back end of our bullpen and provides veteran leadership to our younger bullpen arms."
Fantasy spin | Fred Zinkie (@FredZinkieMLB)
Though his durability is a question mark after he played fewer than 100 games in three of the past four years, Maybin is worth a late-round pick in 2017 mixed-league drafts. While the Angels do not possess nearly as many highly regarded hitters as the Tigers, the speedy outfielder is joining a lineup that compiled just 33 fewer runs than Detroit in '16. If afforded the opportunity to bat ahead of Mike Trout and Albert Pujols, Maybin could combine 80-plus runs with at least 20 steals in the coming season.
Jason Beck has covered the Tigers for MLB.com since 2002. Read Beck's Blog, follow him on Twitter @beckjason and listen to his podcast. This story was not subject to the approval of Major League Baseball or its clubs.