Spacious Comerica Park suits Boyd's game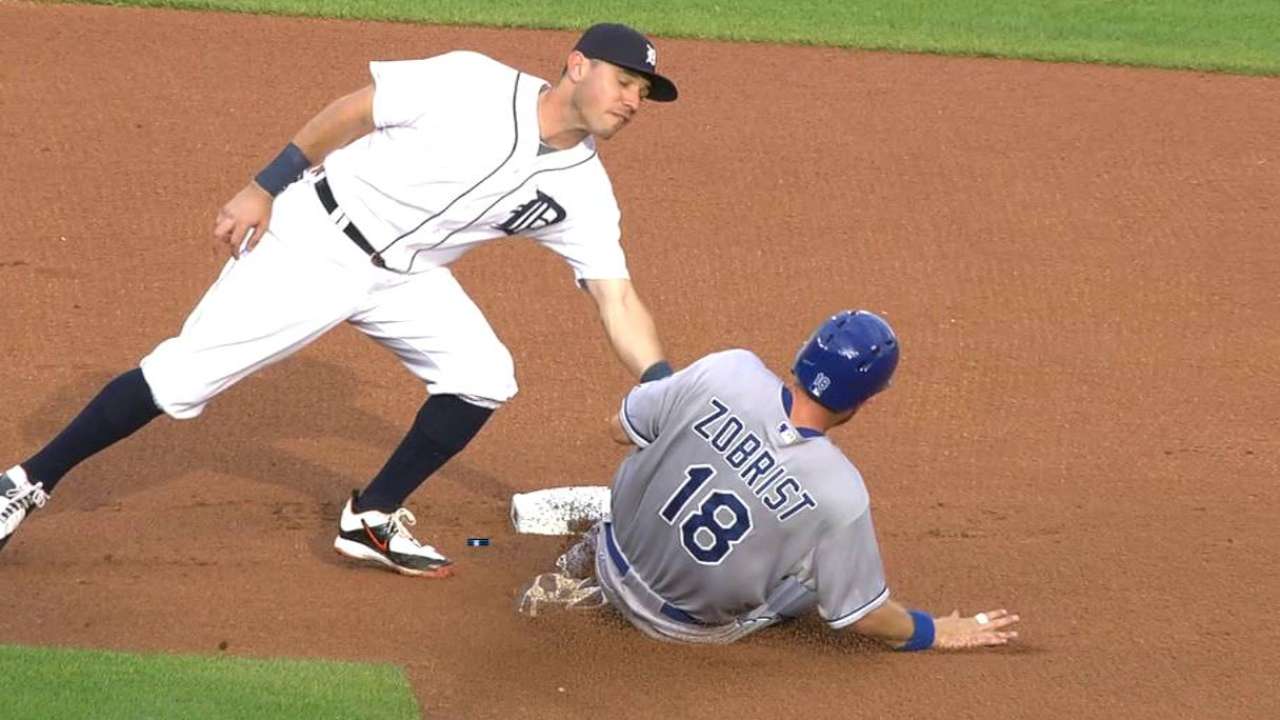 DETROIT -- Tigers left-hander Matt Boyd had to take one look toward the outfield upon his arrival at Comerica Park this week and think he found fly-ball heaven, a wide-open prairie of outfield grass in the downtown ballpark.
"It's a little better," the fly-ball pitcher said after firing seven solid innings in a 2-1 win over the Royals on Wednesday night. "Rogers Centre wasn't as friendly for that."
Then, Boyd got a feeling of what it's like when the stands are filled.
As Boyd walked off the mound at the end of the seventh inning, having held the American League Central-leading Royals to a run on seven hits with help from a dozen fly-ball outs, much of 34,628 fans in attendance rose to their feet to cheer him. It's the kind of reception David Price received after his first outing here last year.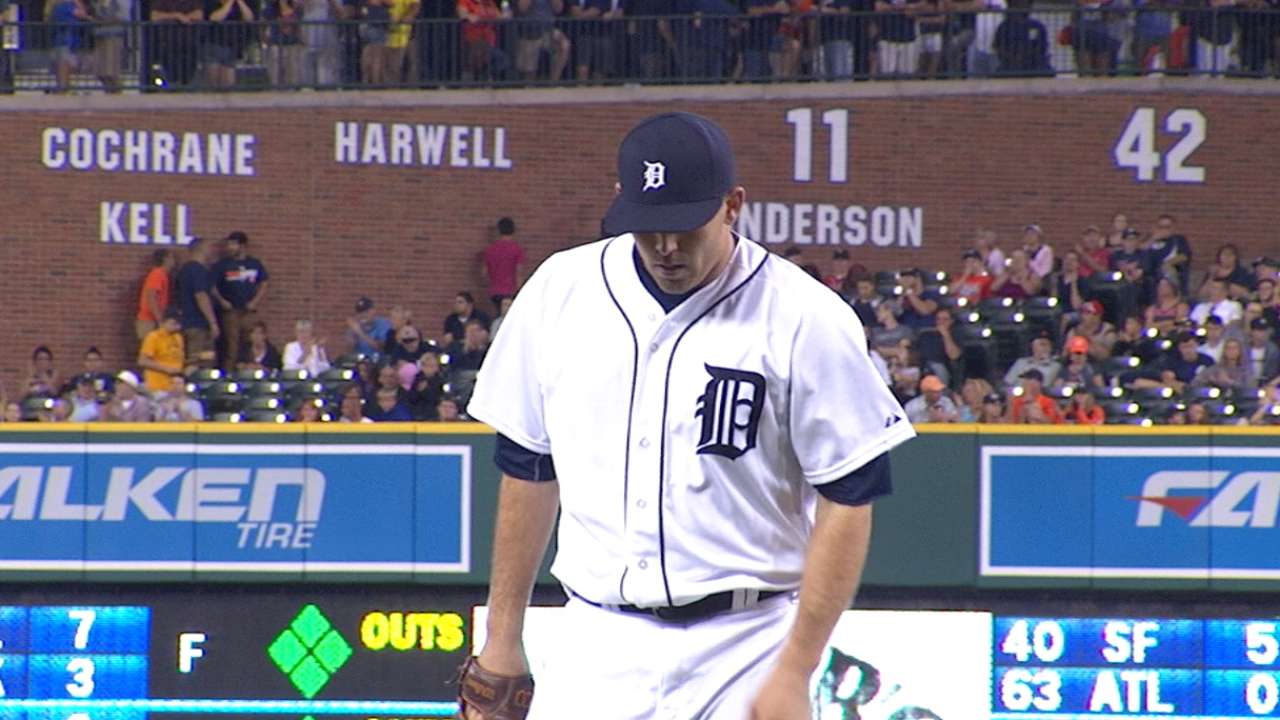 Price was prepared for it. Boyd, just six days removed from the non-waiver Trade Deadline deal that brought him over from the Blue Jays for Price, wasn't quite as ready.
"I was kind of overcome by some great emotions there," Boyd said after his first Major League win. "It was pretty sweet. It was an awesome, awesome feeling."
While Daniel Norris, the showcase prospect in the Price trade, arrived with a well-known resume, Boyd did not, at least not to most. The 24-year-old left-hander was a Top-10 Jays prospect who pitched his way from Double-A New Hampshire at season's start to Toronto by the end of June. However, not many had seen him.
It didn't take long to recognize what got Boyd to the Majors. Time and again, he pounded the upper lofts of the strike zone, challenging Royals hitters to drive the ball. It's a strategy that worked for him on his way up the Blue Jays' system, even at the cozy ballpark at New Hampshire, where the right-field corner is just 306 feet from home plate. It didn't work as well in Toronto, where he gave up five home runs over 6 2/3 innings in two losses over as many starts.
"Rogers Centre, the ball jumps, it flies," said Tigers outfielder Anthony Gose, a former Blue Jay. "It's a lot smaller ballpark than here. The gaps are big, but the ball flies. This is a whole different animal here."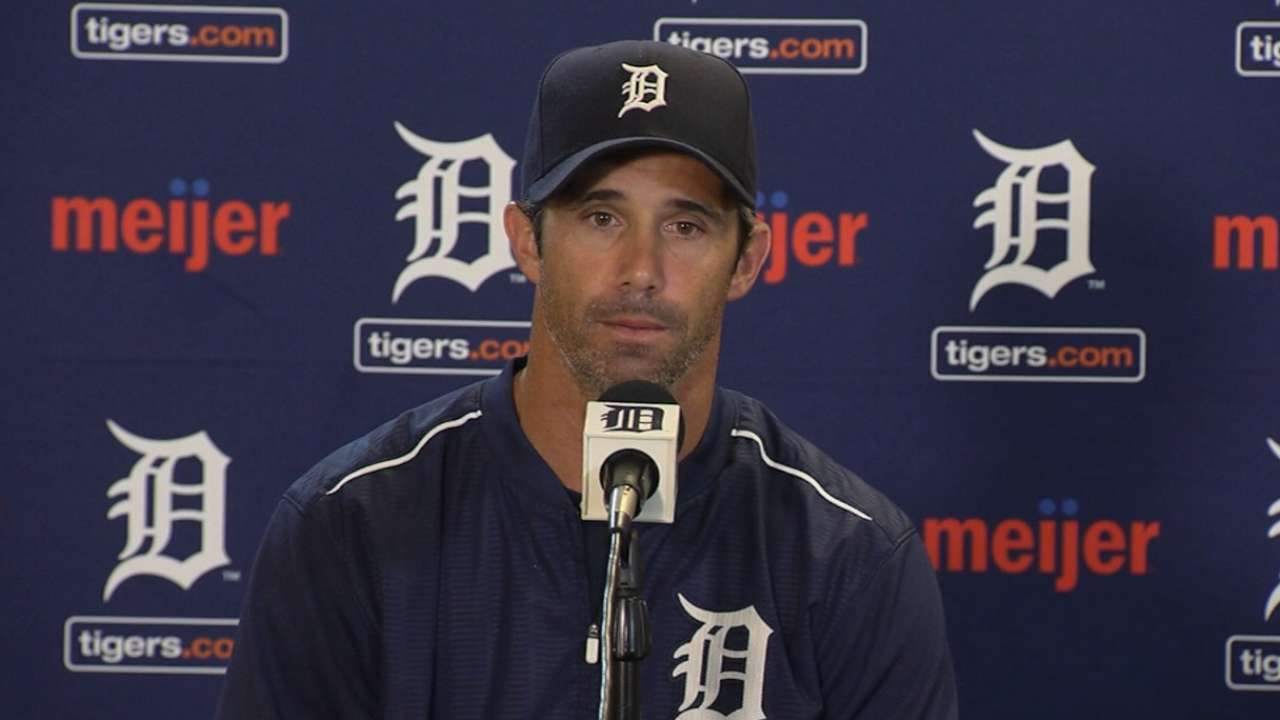 Comerica Park was a relative teddy bear for Boyd. Add in an aggressive Royals lineup, and what looked like a mismatch opposite Johnny Cueto swung in his advantage.
"We went into the game with a game plan where we wanted to throw guys, and he executed it," catcher James McCann said. "He's got a fastball that rides a little bit. He's got good velo from the left side. We were able to live in the top of the zone tonight and get outs that way."
Boyd recorded just three ground-ball outs, but he didn't need them. His ability to induce popups and fly balls was his strength.
"He just pitched up in the zone," Royals manager Ned Yost said. "We couldn't center him up with his fastball. He threw some good sliders, good curveballs, but we just couldn't get on top of his elevated fastball."
Said McCann: "The big thing is you have to have the velocity to go up in the zone. You can't live in the top of the zone throwing 90 miles an hour. Guys will be able to get on top of that and hit it pretty well. But when you're able to throw it 94-95 top of the zone, that's tough to catch up to."
And when they do, it could be tough to hit out. And in that sense, last week's trade could be a godsend for Boyd, who goes from a division of hitters' parks to Comerica Park, Kauffman Stadium -- where he's slated to make his next start -- and Target Field, among other AL Central venues.
As for his new home, Boyd said, "It's an awesome park to pitch in and awesome fans to play in front of."
Jason Beck is a reporter for MLB.com. Read Beck's Blog, follow him on Twitter @beckjason and listen to his podcast. This story was not subject to the approval of Major League Baseball or its clubs.