Cespedes has 2 HRs, 6 RBIs
Hits grand slam, two-run homer in first two at-bats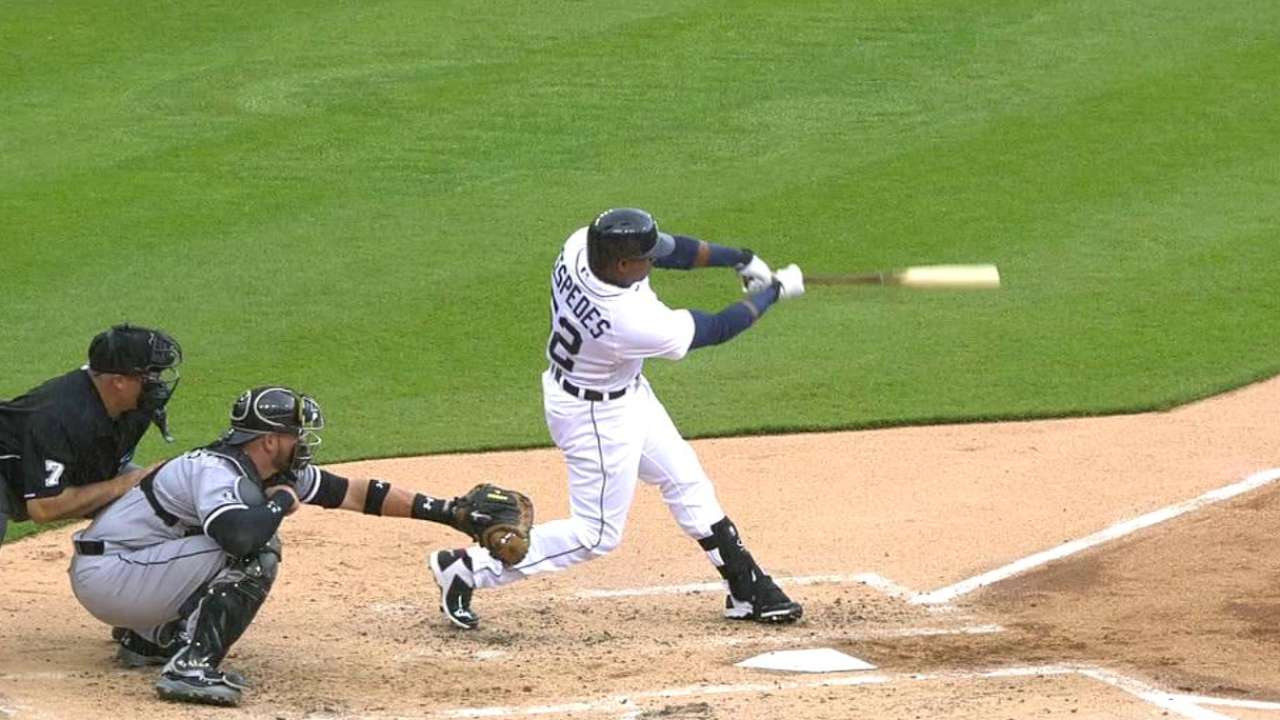 DETROIT -- After five games of cool bats, Yoenis Cespedes single-handedly turned things around for the Tigers, hitting two home runs in Sunday's series finale against the White Sox.
In the first inning, Cespedes came up against left-hander Jose Quintana with the bases loaded and two outs as rain began to fall. He worked a full count -- the fifth Tiger in six batters to do so -- and sent a 92-mph fastball out to left field for a grand slam, the first of Cespedes' career.
More
Chris Vannini is a contributor to MLB.com. This story was not subject to the approval of Major League Baseball or its clubs.