Tigers rally late to reward dominant Simon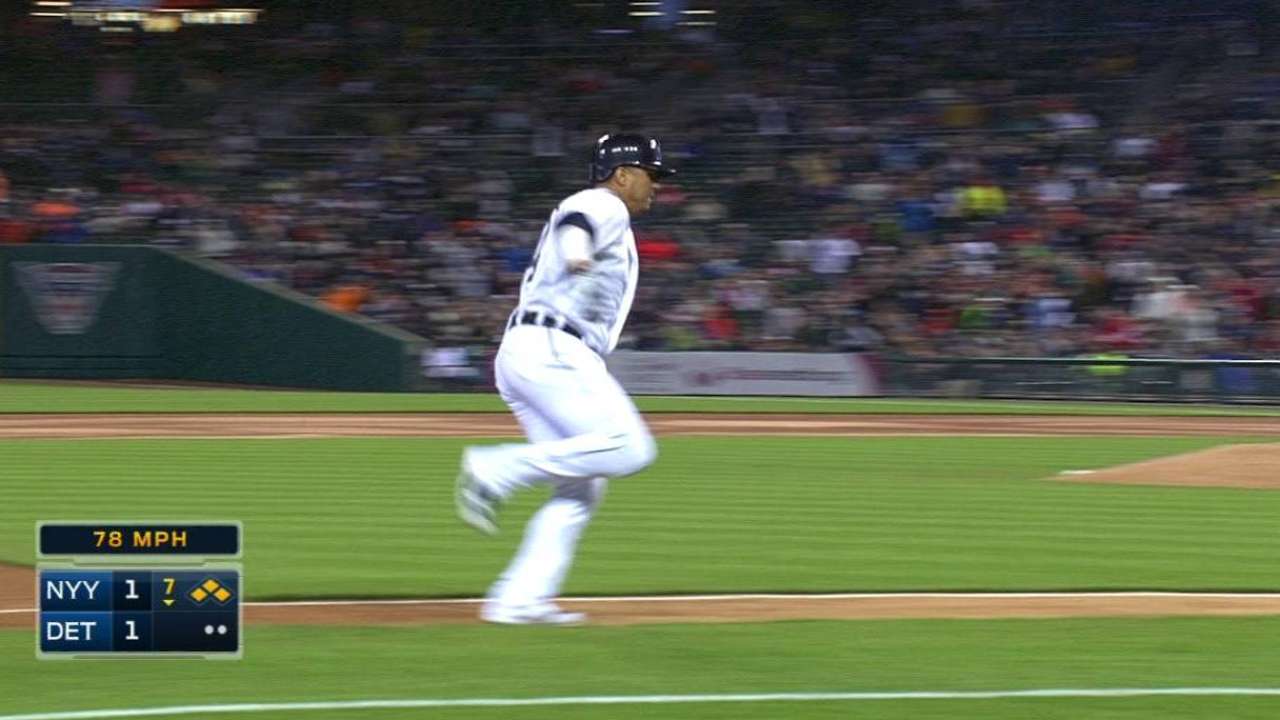 DETROIT -- On a night when the wind was gusting out to left field at Comerica Park, Alfredo Simon and CC Sabathia put on a pitchers' duel for most of Monday's series opener between the Tigers and Yankees. Mark Teixeira's home run to right field stood as the lone scoring until back-to-back RBI singles from J.D. Martinez and Yoenis Cespedes swung the game to Detroit in the seventh inning for a 2-1 Tigers victory.
The win improved the Tigers' record to 11-2, continuing the Tigers' best start since 1984. Six of those wins have come in starts by Simon and Shane Greene, who went into the season as the perceived back end of Detroit's rotation.
More