Avila makes terrific grab in 1st start at first
Filling in for Miggy, Tigers' usual catcher flips into stands to make catch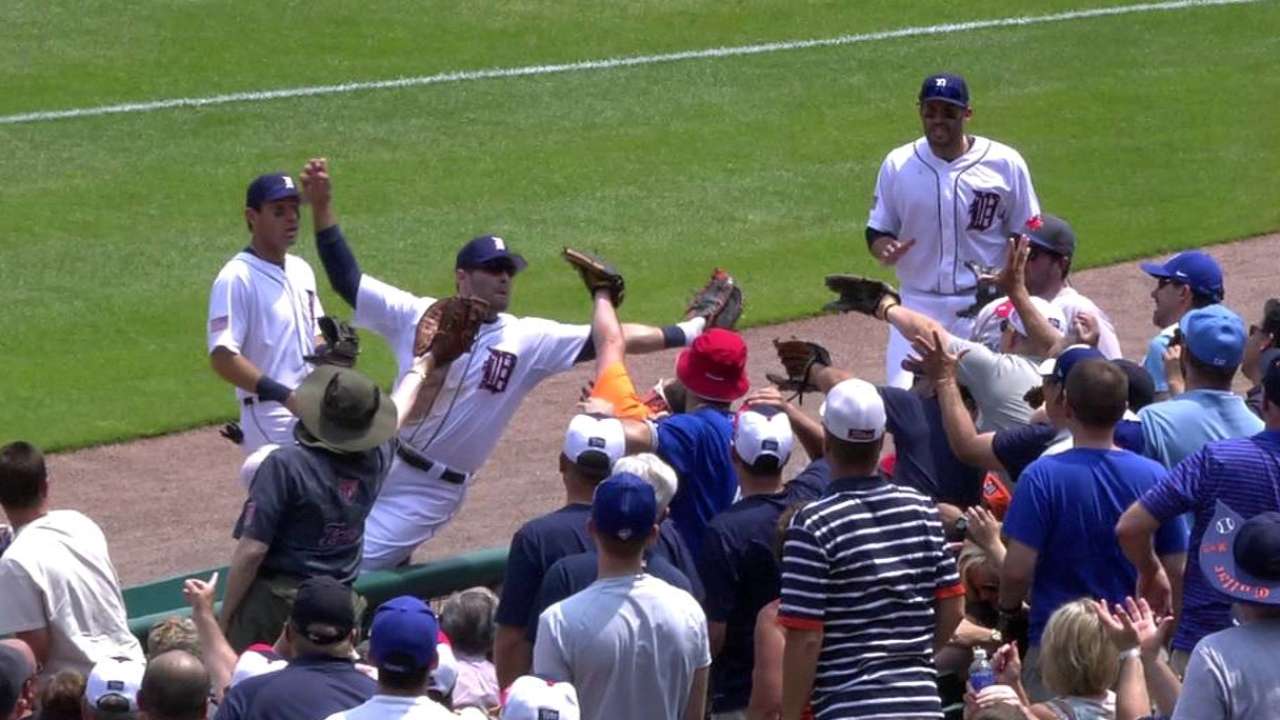 DETROIT -- Alex Avila didn't expect much from himself at first base. It only took until the fourth inning on Saturday to prove himself wrong.
The Tigers' usual catcher -- who is filling in for an injured Miguel Cabrera -- made a tumbling catch into the seats on a foul popup for the final out of the frame against Toronto.
More
Alejandro Zúñiga is an associate reporter for MLB.com. Follow him on Twitter @ByAZuniga. This story was not subject to the approval of Major League Baseball or its clubs.