Tigers pounce early and hold off Twins in opener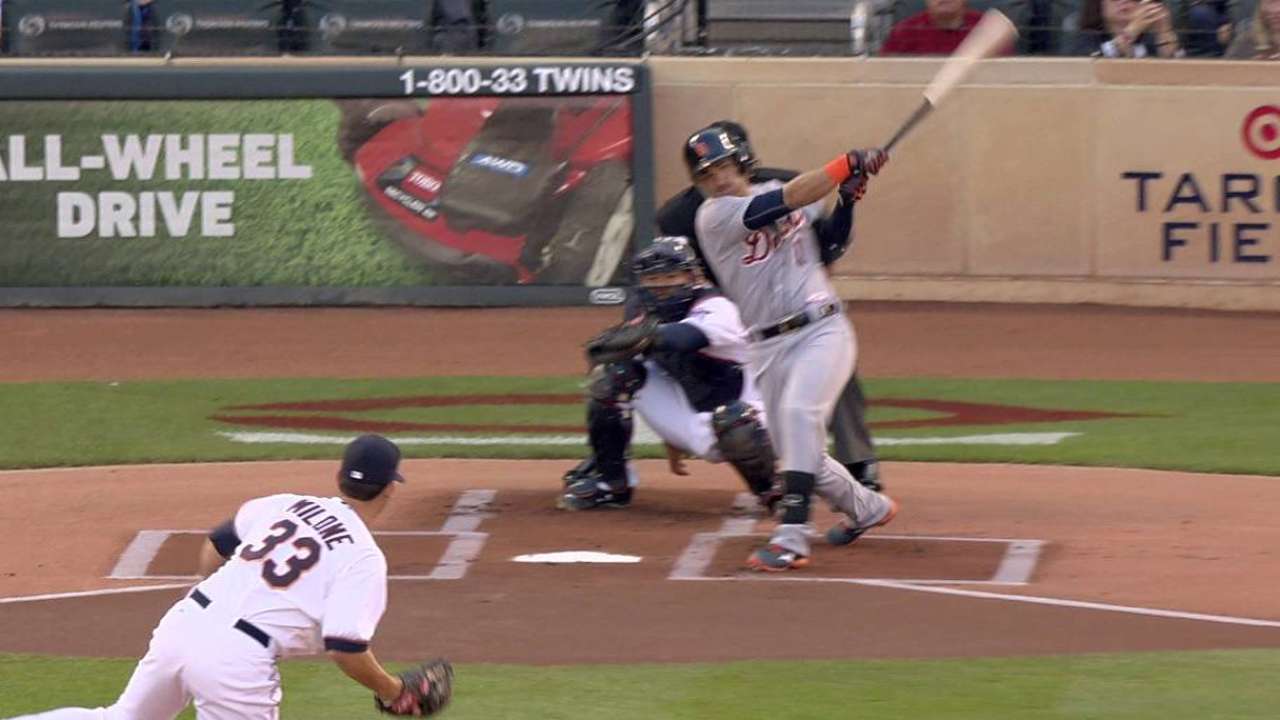 MINNEAPOLIS -- David Price tossed 6 1/3 effective innings and was backed by early home runs from Jose Iglesias and Yoenis Cespedes to help lead the Tigers to a 5-4 win over the Twins on Monday night at Target Field.
Price gave up three runs on six hits and two walks with seven strikeouts, but needed 108 pitches to get through 6 1/3 innings. He allowed a run in the first on an RBI single from Trevor Plouffe after Brian Dozier reached on a double that was originally ruled a foul ball. The Twins didn't score again until the fifth on a sacrifice fly from Dozier, and knocked Price from the game on an RBI single from Danny Santana.
More