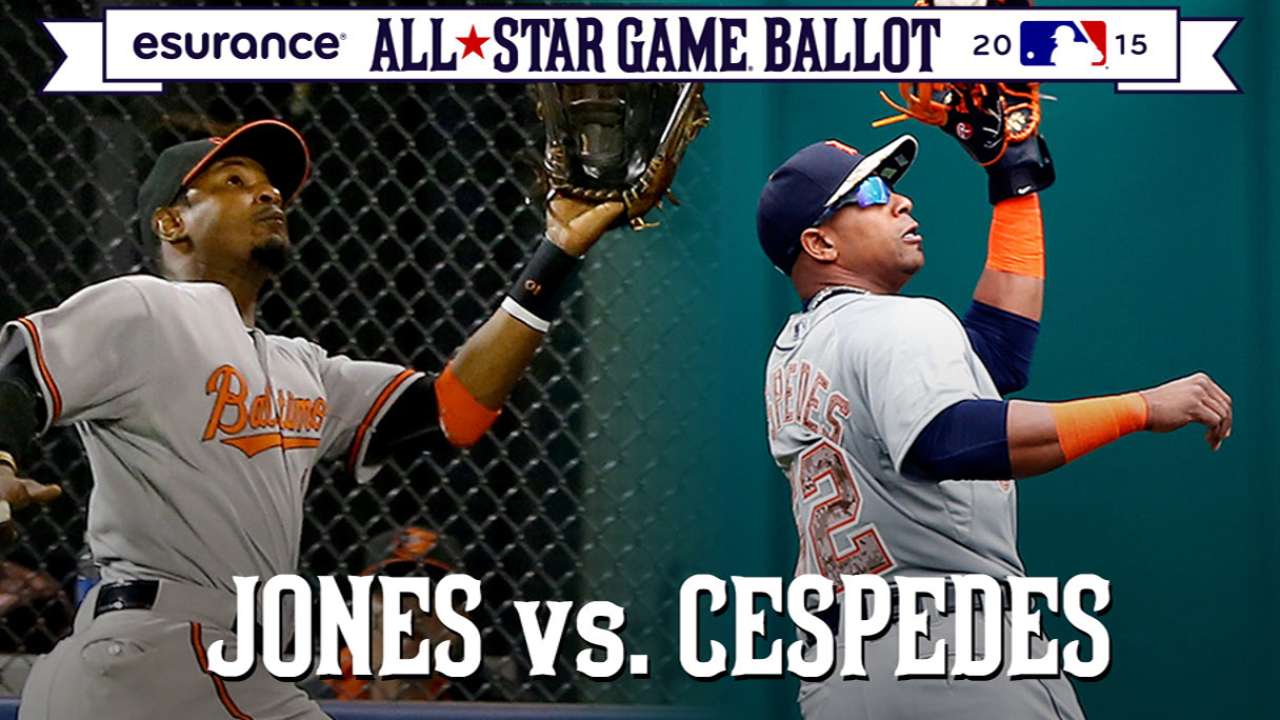 *** We will be doing daily ASG debates until 2015 Esurance MLB All-Star Game balloting ends on July 2. We will frequently be pitting one player against another and have a writer make a case for one of them, but that doesn't mean there aren't other great candidates for that position. In fact, your comments could spark a new debate for us to tackle. So let us know what you think! ***
In the first results of the American League All-Star Game balloting, Baltimore's Adam Jones ranked fourth and Detroit's Yoenis Cespedes was fifth.
More
Paul Hagen is a reporter for MLB.com. This story was not subject to the approval of Major League Baseball or its clubs.